It was RWYB at Pod.so I went along to see how I got on.
Was a cold day with allot of moisture in the air & a very slippy staging area.
Traction was poor (as you can see from my 60FT times) but I managed 1 cleanish run
Santa Pod UK
12.26 @ 116.86
Fuel was UK 99 with 3litres of Bio-ethanol in a full tank taking it to 100RON (95AKI)
Revo stage 1+,Revo intake,Milltek ValveSonic exhaust
19/03/2016
DA 1,389.33
Filled the tank with teco 99 + 3 litres of Bio-Ethanol to boost the octane upto 100RON(95AKI)
This allowed me to use the most powerful map file on the S4.
Using that mixture I get 0 knock & few more degrees of timing (found this by logging via the diagnostic port)
Pretty pleased with it for a 1st timer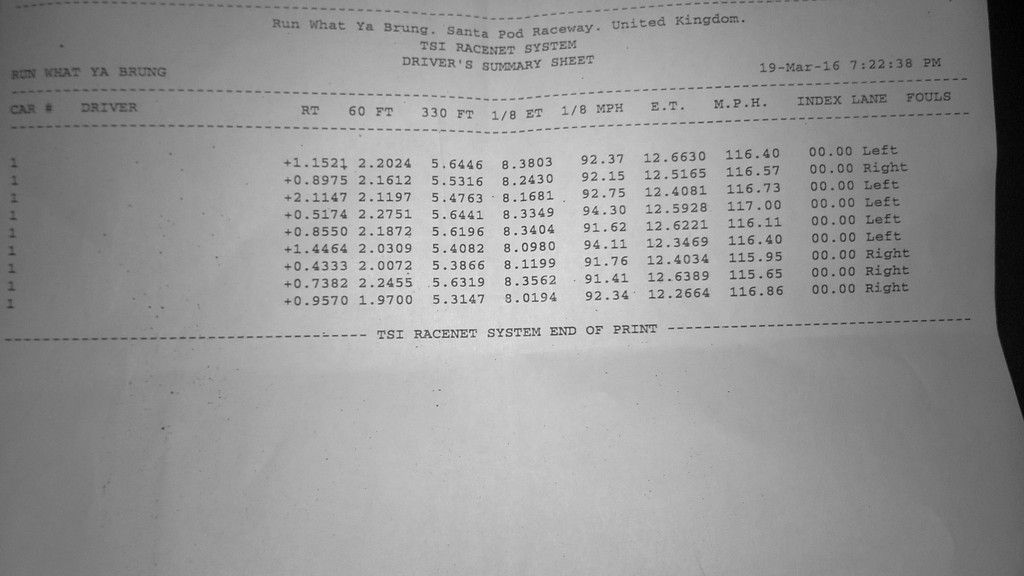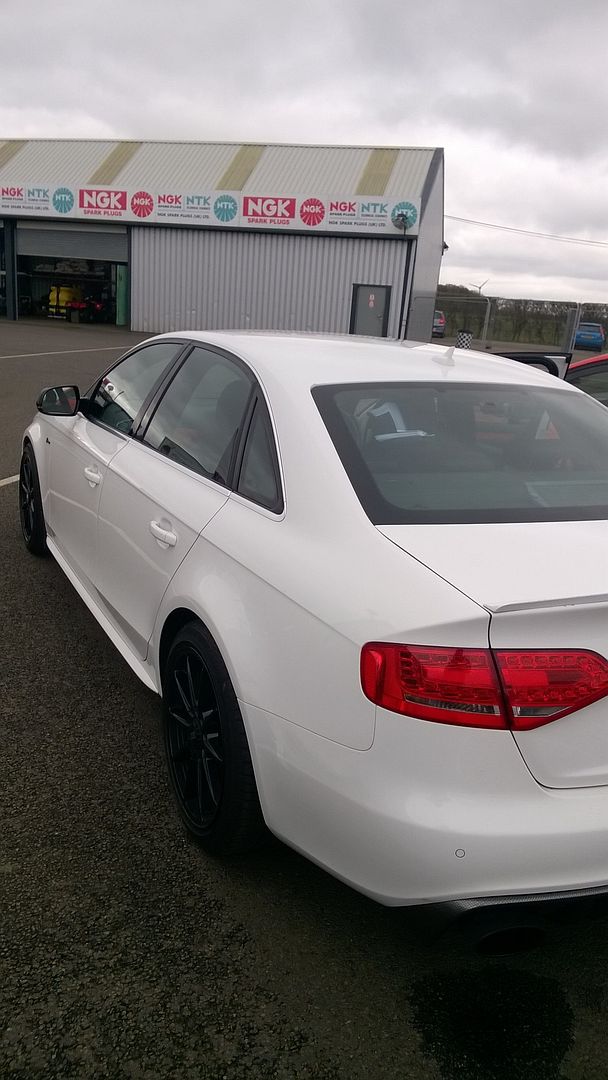 I think I can get into the high 11's on a the right day